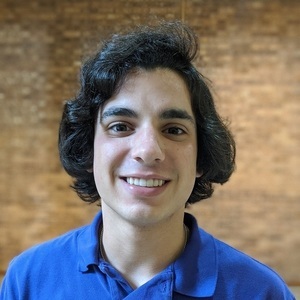 Hunter
Co-Host of The Dunces' Corner
Flowing Locks. Six Dogs. Part of the Meme Triumvirate. And flowing locks.
Hunter has hosted three Episodes.
August 17th, 2023 | 57 mins 57 secs

bucc-ee's, immaculate conception, problem of evil, tfe, theology

TFE 2023 Live Show/Ask Us Anything/Buc-ee's
The Dunces record a live show at The Franciscan Experience 2023. Rock Star high-schoolers get to ask us anything about theology, spirituality, and Taylor Swift.

April 3rd, 2022 | 1 hr 26 mins

bioethics, catholic, healthcare, theology

Dr. Collier on the Christian Renewal of Healthcare/Lenty Lent/Worse Penance Game
The Dunces welcome Dr. Kristin Collier who shares her conversion from secular humanist to Christian and the difference this makes as a doctor.

February 23rd, 2020 | 1 hr 16 mins

Lenten Penances/ Why You Can't Feast without Fasting/ Lenten Would-You-Rather Game

Dr. Pedraza, Dr. Meinert, Brady, Catherine, Hunter, and Trey talk about how to do Mardi Gras, how to avoid haphazard Lenten plans, the four ways you can relate to created goods, and making Lent a training for love. Then they play a Lenten version of "would you rather." Episode comes with a dose of St. Francis and a side of fried squirrel.