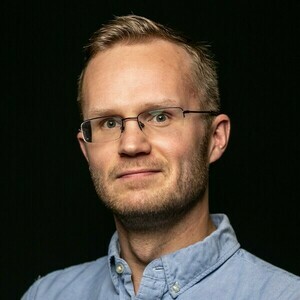 Dr. Joe Vukov
Special guest
Dr. Joe Vukov is an Associate Professor of Philosophy and the Associate Director of the Hank Center for the Catholic Intellectual Heritage at Loyola University Chicago. He is also an Affiliate Faculty Member in Catholic Studies and Psychology at Loyola, and the Vice President of Philosophers in Jesuit Education. In September 2022, he published Navigating Faith and Science with Eerdmans, and in 2023, published The Perils of Perfection with New City Press. In 2024, he will be publishing a book on AI and Christianity with New City Press. In 2020, he was named a Sujack Master Teacher and in 2019, was awarded the Provost's Award for Excellence in Teaching Freshmen.
Dr. Joe Vukov has been a guest on 1 episode.
October 31st, 2023 | 1 hr 15 mins

artificial intelligence, catholic, philosophy, technology, theology

Dr. Vukov/Feast of St. Francis/A.I. and Humanizing Technology or Technologizing Humans/A.I. vs. Meat Computers
Dr. Joe Vukov visits the duncepod from Loyola Chicago. The Dunces tackle A.I. and whether technology can be humanized or if humanity gets technologized.